At Peak Training Center, we are passionate about spreading the benefits of neurofeedback with as many people as we can. Renting a NeurOptimal® neurofeedback unit is an affordable way to get the transformative effects of neurofeedback, and it's surprisingly easy to use.
Here are three things we learned when our family rented a NeurOptimal®:
1. It was easier than we thought - Initially, I was excited about the possibility of continuing brain training and even getting in a few sessions for myself, at an affordable cost. Then, I started to worry that I would mess something up or do it wrong. I need not have been worried.
We spend about an hour with you going over exactly how to turn the machine on, get the program running, how to attach the leads and even get a movie started.
Even though I drew a blank on everything my trainer showed me when I got home, there is a detailed manual written just for confused renters like I was. Within about 5 minutes, I was back on track and I had the machine ready to go and leads attached. After that first nerve-wracking try at running a session, I realized how easy it actually was.
What's more, we are available by text and phone to answer questions, and if we can't figure it out, NeurOptimal® has wonderful technical support staff on hand. You are literally being supported by a team of professionals.
2. It was cost effective - Our trainer wisely advised us at the outset of training that we should consider training our whole family, and not just the child who was "symptomatic". Some therapists stress the importance of addressing family dynamics in treating a symptomatic child, and believe that when the family system improves, the child can heal, grow and improve. Brain training can be used in much the same way - to improve the overall family system to help a child struggling with symptoms that hold them back. But four people undertaking a full compliment of brain training in her office wasn't an expense we had budgeted for. Then learned about renting a NeurOptimal® unit at a fraction of the cost.
At Peak Training Center, we rent our system for $900.00 for a month and in that time, you get to use up to 20 sessions.
When you rent, sessions cost a little less than half of what they do in our office at our most discounted rate.
3. Sticking to the training was easier than we thought - we have a busy family, and our kids are active and strong willed people. We love this about our children, but it can sometimes be difficult to persuade them to do things we know are good for them. However, we didn't have a lot of pushback from our kids on their neurofeedback. Even our dog seemed to enjoy sessions.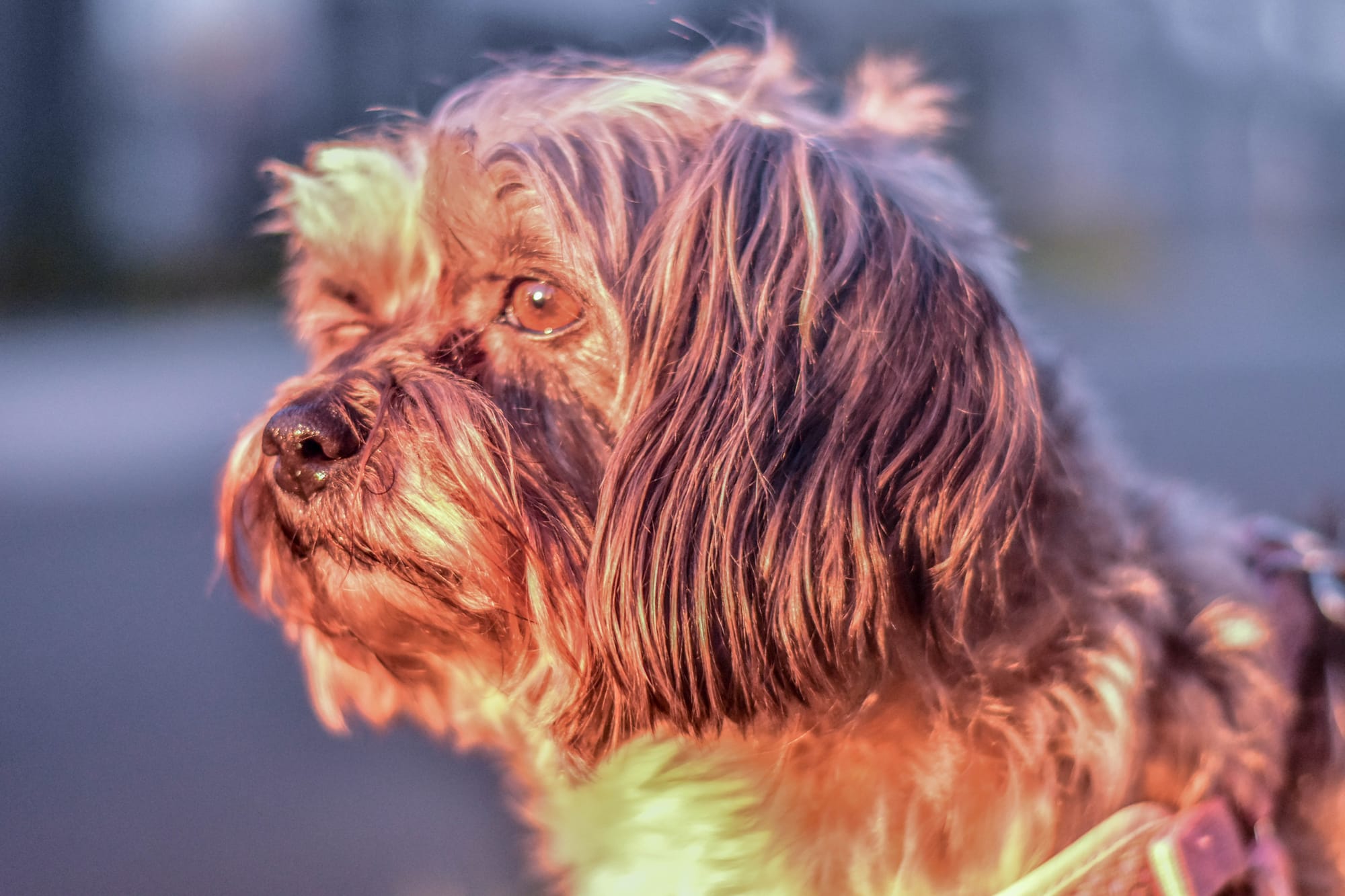 Mama the dog loves neurofeedback
The kids seemed to appreciate the stress relief and relaxation of the sessions, and the quiet time. And when they began to experience the resilience that comes with regular training, they were convinced that the training was actually helping them. When my husband and I noticed that our family dynamic had shifted into a pattern of more sustained calm, we were motivated to keep making time for sessions. In the end, we decided to rent the unit for two months, and all our family members got much needed brain training!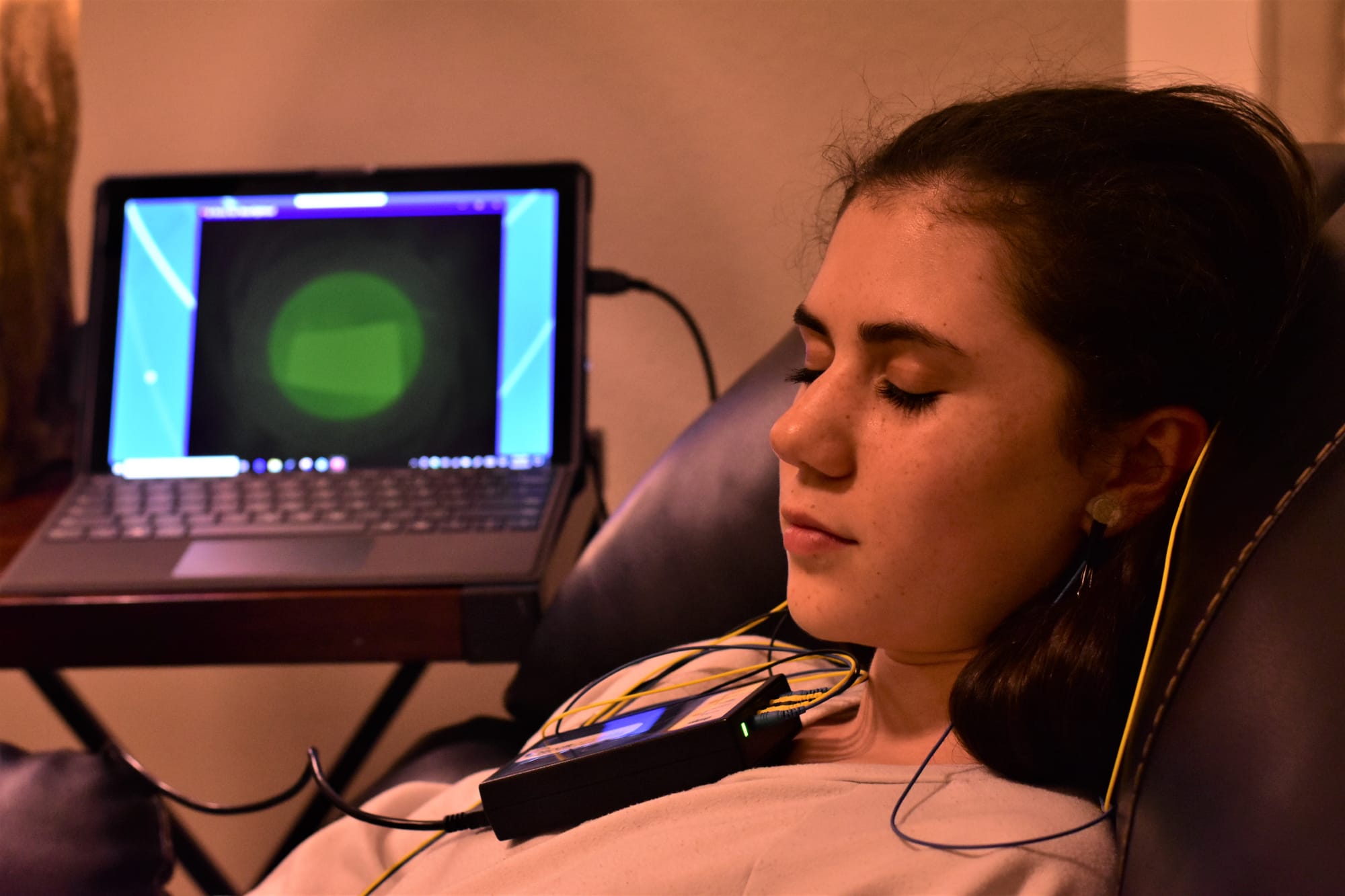 It was after this transformative two month period that I finalized my decision to become a NeurOptimal® neurofeedback trainer!
NeurOptimal® has created a unique and effective stress-management tool with their fully automated neurofeedback solution.
- - Jessica

disclaimer: The information on Peaktrainingcenters.com has been obtained from sources believed to be accurate and reliable. However, PTC makes no warranty as to the accuracy, reliability or completeness of this information. Should you have any health, medical or disability questions or concerns, please consult a physician or other health care professional. Information accessed on or through Peak Training Center is neither complete nor exhaustive and does not cover all disabilities, diseases, illnesses and physical conditions or their management or treatment.